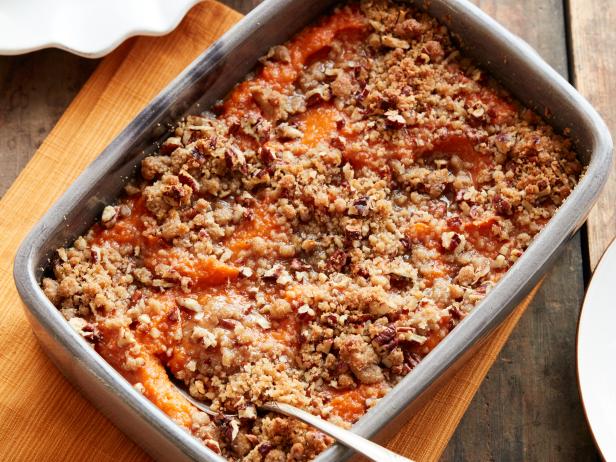 Ingredients:
2 lbs. sweet potatoes, boiled, peeled and mashed
2 eggs, beaten 2 oz.
margarine, melted
1/2 cup brown sugar
1 cup buttermilk
1/4 tsp. baking soda
1/2 tsp. nutmeg and cinnamon
Instructions:
Preheat oven to 350. Combine all ingredients and mix well. Will be very soupy. Bake at 350°F for 1 hour.